There's no wrong way to eat a Reese's Peanut Butter Cup. 
Date: Feb 2020
Client: Hershey's
Project Type: Retail Display
Hershey's asked us to submit three countertop displays for Reese's brand. This one incorporated a dimensional logo, lightbox header graphic, and vertically adjusted shelves— created in a smaller footprint for the countertop retail environment.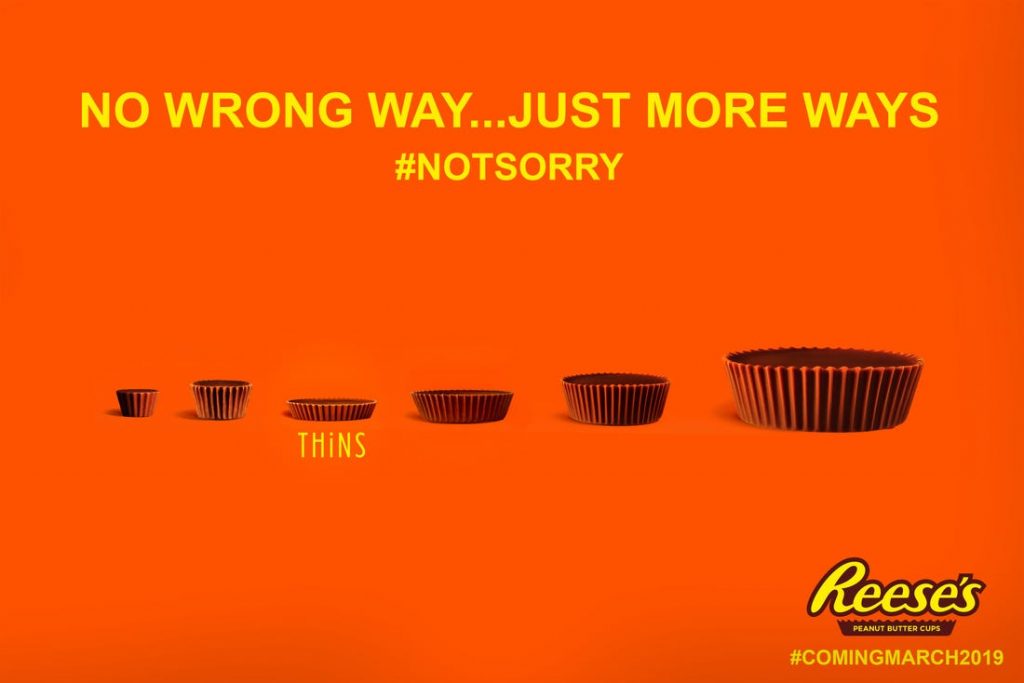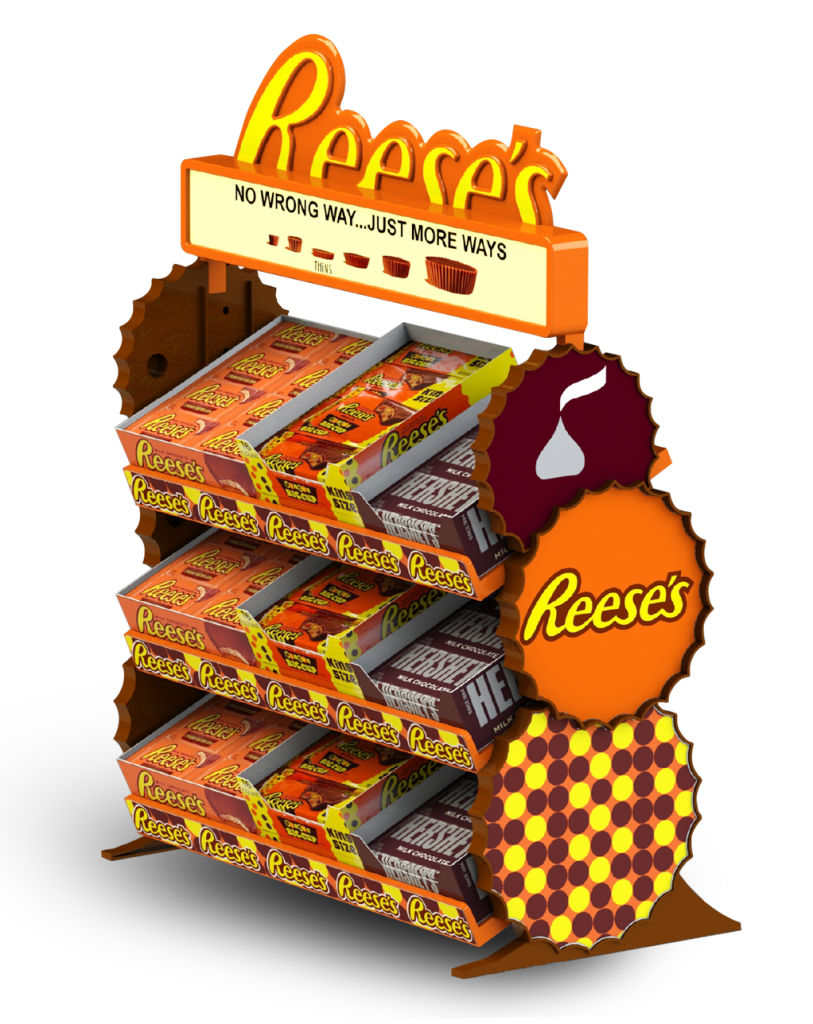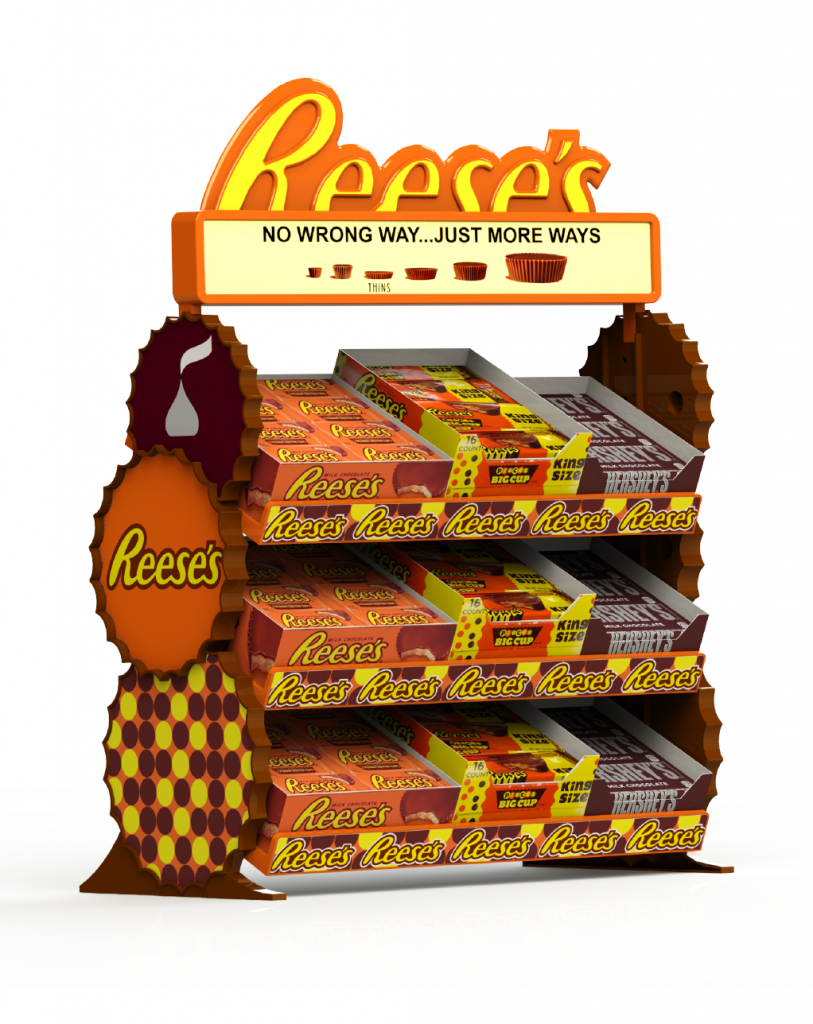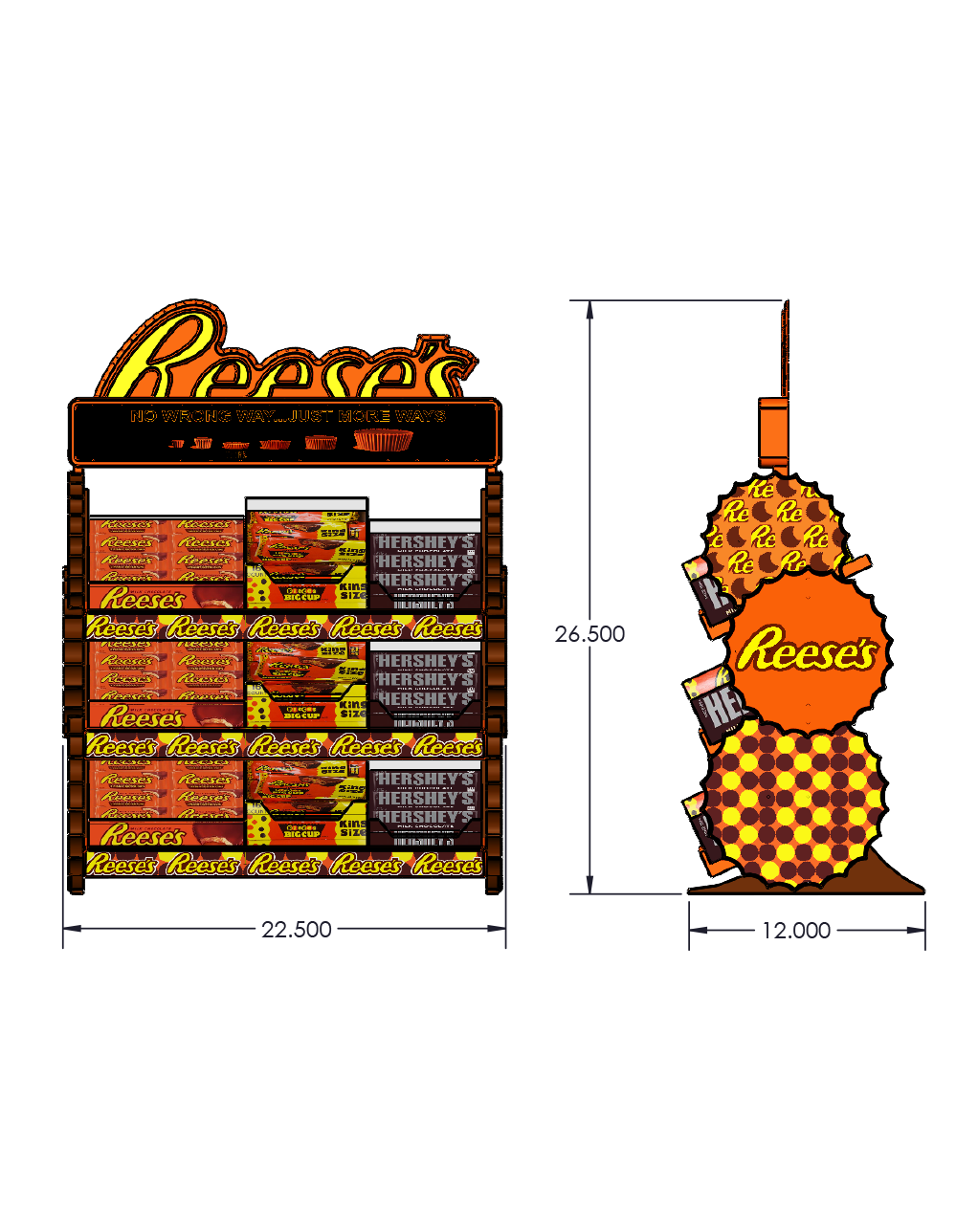 Lightbox Header Graphic
Dimensional Logo
Vertically Adjusted Shelves
Countertop Display
The Hershey Company, headquartered in Hershey, Pa., is a global confectionery leader known for bringing goodness to the world through its chocolate, sweets, mints and other great-tasting snacks.