Domestic & International
Manufacturing in the U.S. and overseas

Design & Prototypes
From concept through production

Manufacturing & Delivery
Warehousing, tracking, and delivery
For over 60 years, we have designed and built some of the world's most innovative and effective retail display solutions.
No Project Too Big Or Too Small
We control every aspect of the design and manufacture process. As a result, we maintain a high degree of flexibility over the kinds of projects we create and the type of partners we serve.
We can design and deliver solutions that make economic sense for each of our customers, from global companies to local projects and entrepreneurial ventures.
The first step to getting it right is listening to what you need. Once we understand your requirements, we can create a solution that matches your business, products, and customers perfectly. Talk to us today to learn how we can help you.
COFFEE ISLAND for Wawa Convenience Stores
Never underestimate a utility-driven design! This coffee island, developed in partnership with Wawa, offers a clean modular approach that promotes flexibility and is exceptionally user-friendly and easy to clean.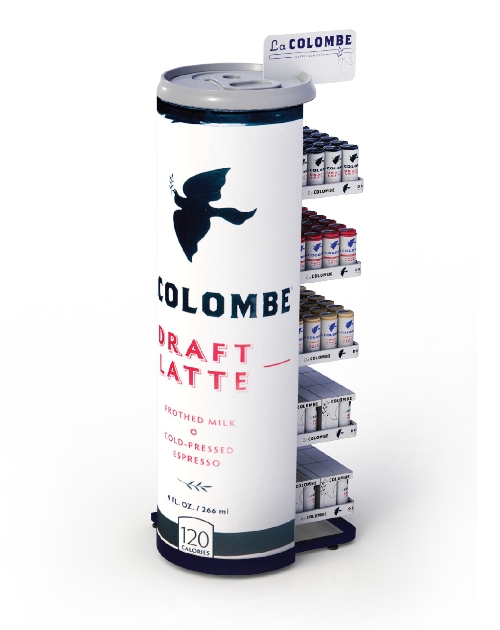 La COLOMBE DRAFT LATTE RETAIL DISPLAY
This clean, modern display for La Colombe Roasters includes cantilevered shelving, a design that is shoppable from three sides, and room for 48 single cans or 12 4-packs per shelf. A knock-down design was the final detail.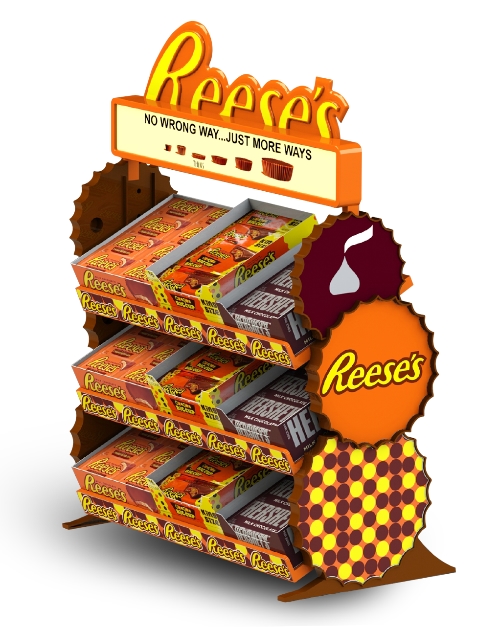 HERSHEY'S COUNTERTOP DISPLAY
Good things do come in small packages. This stylish display includes a dimensional logo, a lightbox header graphic, and vertically adjusted shelves—all created in a small footprint for the countertop retail environment.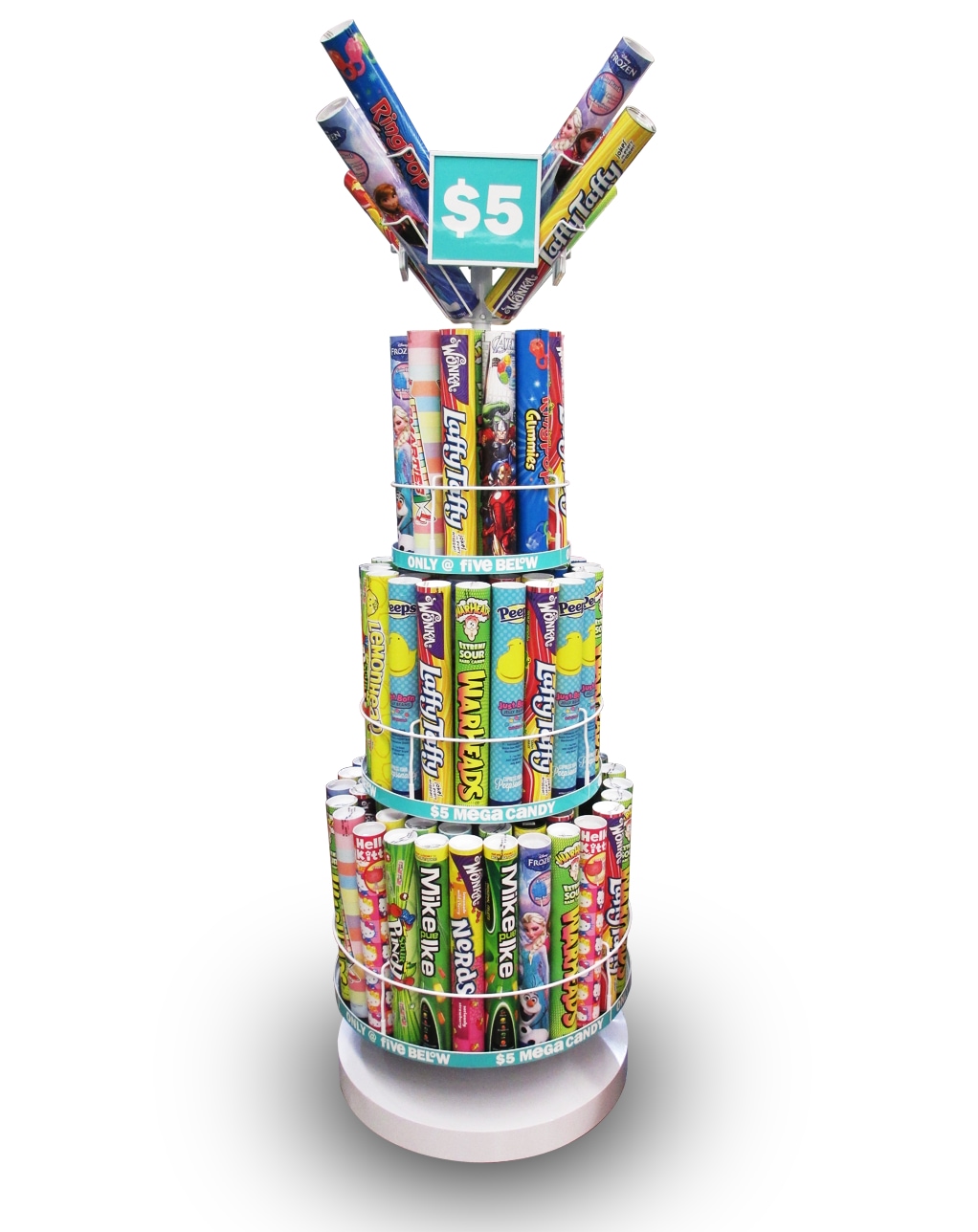 FIVE BELOW MEGA CANDY TUBE DISPLAY
Mega candy tubes never looked so good. With a tiered design for more accessible shopping, this clever idea included wheels for easy moving, a convenient knock-down design, and a removable header graphic. 
Building Displays For Over 60 Years
We have spent over 60 years mastering essential technical and strategic tools of our trade. We've seen the trends come and go, and we understand what it takes to stand out when it matters. Contact us today to see how we can help your products get noticed in today's retail environment.
"Pakit is great at what they do because of the people"
– Joe Vozella, President & CEO
Let's Build Something Together
We are experts in making your product stand out in crowded retail spaces. We know what it takes to build eye-catching and highly functional retail displays, so we're ready to help you get noticed.
Q: Why a "custom" display? Don't they cost a lot more?
A: First, obviously to sell more of your products. Usually, when you have your product in more than just the home location (on the shelf with the rest of the category), you will sell more of your product because it is on a display that only holds YOUR product! Many of our designs cost less than generic displays that don't separate your product from the masses!
Q: How does the process begin?
A: The process begins by giving us a call or sending an email. We will ask you a few very basic questions to get started. It's that easy!
Q: How does the sample or prototype process work…?
A: After we collectively review your project requirements, we start with the drawing/rendering process. We will then make any needed adjustments and fabricate a working sample to your specifications. Some prototypes incur a cost- some don't- but most times, credit is issued once production begins. We always let you know the details upfront.
Q: What is the minimum for a production run?
A: It's usually about a hundred displays, but each project can vary. Some plans may be less than a hundred as a minimum. Relax- don't worry; we'll work with you!
Q: How long does a production order take…?
A: Usually, between 4-6 weeks. Sometimes a little less, sometimes a little more. We can provide specific and current lead times when we quote your project for you.  
Q: How is shipping handled?
A: We handle the shipping of your display order according to your instructions. You can arrange to pick up your order at our location with your preferred freight company or use our favorite freight company. Most freight is F.O.B. Bensalem, PA. Displays can also be drop-shipped to individual sites worldwide.
"Joe Vozella, Bob Mainart, and the entire team from Pakit Displays are a group of people who understand what it takes to assure and satisfy their customers, and they are willing to go the extra mile to do so! We look forward to our ongoing and growing relationship with this very professional team."
"Pakit Displays has been a valuable business partner. Their sales team is prompt and experienced in managing our RFQ's as they understand our end goal. The design team produces quality concepts for review, while the production team delivers quality merchandisers. Pakit Displays is a valuable partner for any size of merchandising project."
"My team partnered with Pakit Displays for a large national program with an imminent launch. Between the tight deadline and exacting specifications, we needed their design expertise and manufacturing capability to deliver on time. Bob and his team worked with us and exceeded all expectations."